Markets
Calcium chloride is sold as a liquid and in 77% and 94% solid forms. The markets for calcium chloride are very diverse and there are over forty applications.
PRODUCT FORMS
Calcium chloride is a premium salt marketed and sold in three different forms: 77% calcium chloride flake or pellet; 94% calcium chloride pellet, and 32-38% liquid calcium chloride. The different characteristics of each of the three product forms have major effects on pricing and market dynamics.
The 77% and 94% calcium chloride are frequently used in the same applications, such as the oilfield and ice-melt markets.  However, the 94% form is the premium solid product, with clear advantages:  it is more concentrated and is produced as a round pellet whereas most 77% product is produced as flake which has inferior flow characteristics.
The liquid product is used extensively for road stabilization and dust control. The liquid has excellent deliquescent characteristics which allow it to hold the moisture on the road for 4-6 months.  Liquid is sold at a lower price compared to 77% and 94% because it has lower production costs and is readily available. Except for remote locations, liquid calcium chloride is preferred for this application over the solid calcium chloride because of its lower delivered costs and liquid is easier to apply on the roads. The liquid form is also excellent for freeze proofing and is used as a high density brine in the oilfield industry. There are many industrial applications as well.
PRODUCT USES
Oilfield Services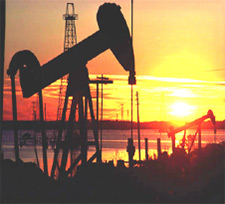 In the oilfield market, calcium chloride is used as a high density brine and as a shale stabilizer in oil based muds. Typically, 77% or 94% calcium chloride pellets are liquefied to form a heavy brine to inject in oil wells for completion drilling. In general, customers strongly prefer the 94% for several reasons; including ease of handling and higher concentration. Calcium chloride is liquefied in remote locations and the higher concentration reduces the overall logistics cost of transporting the required level of calcium chloride material to the end user.
Ice-Melt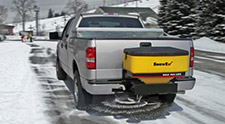 Calcium chloride is used as a premium ice-melt due to its ability to generate heat while dissolving in water.  After calcium chloride dissolves, the resulting liquid solution/brine has a freezing point of –30 °C, the lowest freezing point compared to all known ice melt products.  Also, the 94% calcium chloride releases over twice the amount of heat as 77% calcium chloride and is, therefore, the preferred product and demands a premium price.  The round 94% pellets are easier to apply, flows easily, and scatters over a wider area.
Dust Control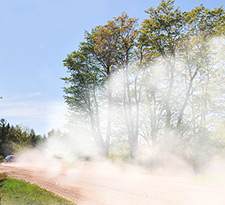 The road stabilization and dust control markets are well established and mature in North America and parts of Europe. Sales in these markets represent over 25% of the total calcium chloride industry. Our marketing team is capable of identifying the major markets, the end customers and the product applications. Furthermore, we are capable of working with regions outside of the established markets to address their dust control needs. MCS has lab capability and technical knowledge to grow this market in other regions of the world.
Other Markets
The other markets for calcium chloride include numerous high-end applications. MCS plans on entering these markets where we are freight advantaged, which includes the Southeast U.S. Examples include retail desiccants for boats and homes, additive for fire retardant NOMEX suits, and food additive for fruits, beer and drinking water.
Have you been presented with an opportunity? Let us help you deliver the right grade product and secure the deal!