Lab Testing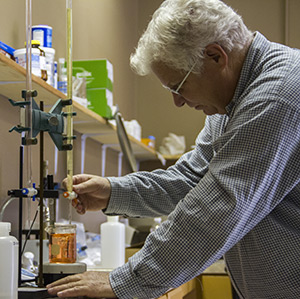 MCS has a comprehensive testing lab with a very experienced team. Our lab studies the HCl and limestone reaction so we can specifically design the process for our customers. Every limestone has its unique properties and reactivity. Our lab specialist with over 40 years experience studies the limestone reaction and defines the necessary parameters and specifications for our customers. Our technology combined with our lab research provides you the ability to make the highest purity calcium chloride available.
We are able to study to perform specific studies regarding the calcium chloride for specific applications including oilfield drilling, industrial, food applications, and road stabilization.
Our goal is to provide the customer with all the services to enter the calcium chloride market and have the services to compete at the highest level.