Liquid Process Using Limestone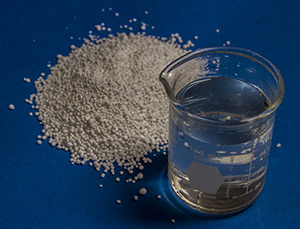 Highlights
Complete process from the production of CaCl2 solution, through its concentration, to the final product.
HCl and Limestone Reaction (CaCO3)
38% Liquid
38% liquid and 94-97% Pellets.
Advantage: Lower Operating Costs resulting in stronger profits
Chemical Reaction
HCl + CaCO
3
→
CaCl
2
+ CO
2
+ H
2
0
MCS has designed the process so we remove the impurities in the exhaust stream except the carbon dioxide. The carbon dioxide is high purity and can be captured for additional value.
PFD of the Process