Opportunities for Growth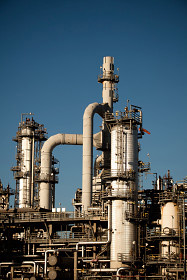 Calcium Chloride is a very dynamic market with strong potential for growth. In North America the calcium chloride market imports over 80,000 tons per year. There is an opportunity for several of our 20,000 ton plants to be installed in North America.
In many regions of the world, the use of calcium chloride for road stabilization and dust control is not well understood. MCS has recruited one of the best world experts on road stabilization so we can assist you in growing the market. In North America alone, there are over 200,000 tons of calcium chloride sold annually for road stabilization and dust control. In most regions of the world, they have never heard of using calcium chloride for these uses.
Calcium chloride is recognized as the premier ice-melt product because of its low freeze point and its exothermic properties (it gives off heat). Our product is ideal for this application and many cold regions of the world do not have this product available for their ice-melt needs.
Our process is capable of producing food grade calcium chloride. The applications in food grade range from oranges, apples to bottled water and beer. With our technology, you can enter these higher margin markets.
Finally, the oilfield uses calcium chloride as a high density brine. The oilfield drilling is very active in most regions of the world. Calcium chloride is in high demand and growing every day. With a local operation of calcium chloride, you will certainly capture this market and be able to service their needs as a local reliable and high quality supplier.