MCS Advantage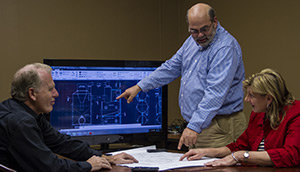 Modular Chemical Systems (MCS) offers four unique designs to meet your needs. We engineered the process so we can construct the complete package in our Richmond, VA manufacturing facility and test the unit prior to delivery. The process will be delivered to your site requiring minimal assembly.
With our turn-key approach, all you need to provide is a concrete foundation, utilities, raw materials, and storage! This modular design reduces project completion by over a year in most cases.
We guarantee the process will meet the final product specifications which allows you to be assured that there will be no major cost over-runs.
Custom Design
We evaluate your specific raw materials in our laboratory so we can customize your modular design to meet your needs. Each source of limestone or lime has unique features and impurities. Our lab personnel evaluate the reaction of the specific raw material source so the engineers can custom design the reactor and filtration systems.
Market Expertise
MCS recognizes that we are working with clients who have limited knowledge about the calcium chloride market and its applications. MCS has recruited process engineers, market experts and industry analysts with over 100 years of experience in the calcium chloride market. With our calcium chloride and market expertise, we can provide some of the best systems commercially available worldwide!
Purchase or Lease
MCS also offers financial options including a lease option for the customer. Our affordable price allows most organizations to purchase the complete package. However, MCS recognizes that some organizations desire a lease option. We can offer lease options at competitive interest rates. A minimal down payment and immediate profits from the system easily cover the monthly lease payment!
Environmentally Safe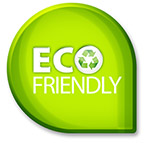 MCS has conducted thorough studies to assure that we meet the most stringent environmental standards. Our system includes process emergency shutoffs, proprietary design features in our CO2 separator, secondary containment and process controls shutdown features for any emergency situation.